Concrete Slabs Suppler in Bristol
Concrete Slabs Suppler Bristol
Concrete slabs can very much enhance your garden and ensure that you can enjoy an array of benefits from this versatile and strong landscaping product. The use of concrete slabs especially in patios is very beneficial to your garden and we would like to offer these benefits to you. In this article we will discuss the benefits offered from using these slabs as a landscaping product as well as how concrete slabs will serve you in your patio endeavours. Concrete as a material is ideal to use and it is very sensible indeed to consider it as a landscaping material. If you are curious in finding out more about concrete as a landscaping material or if you are looking for a concrete slabs supplier in Bristol then be sure to visit our King Acre Landscaping Centre Bristol Branch or be sure to call us on: 0117 967 9056.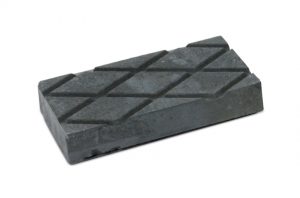 Concrete in Landscaping
Why is concrete such a widely used landscaping product? It is largely due to its customisation and strong properties. It is perfectly suited for the outdoors and the British climate. This means that your concrete slabs can be used in patios as well as other areas such as walking areas and pathways. This material is especially useful in terms of its chemical formulation, as it has added components during creation that give it additional manmade properties. Due to the fact that concrete is created, it can also be treated with additional materials to increase its strength and environmental durability. With good maintenance and careful treatment, concrete will last an extremely long time and with high quality concrete; you can guarantee strength, affordability and longevity. This is the power of concrete as a landscaping material and what makes it such a largely desirable material.
What About Concrete Slabs Specifically?
Concrete slabs are ideal for use within your garden and improvements in your household due to their affordability and practicality. Concrete slabs can also be implemented and used in combination with a variety of other landscaping products and materials. As our concrete slabs are of many different designs and aesthetics; they can blend with other materials and this means that they can be effortless integrated with other areas of your garden. They can even be used as key focal points in your garden and this serves to shape your desired design yet further. With paving and patio concrete slabs, the advantages are obvious especially in conjunction with the strengths of concrete as a material. Your patio will last for a very long time and with careful maintenance can be enjoyed for many years to come. Cracking resistance is also imperative, especially within paving areas. You will be able to keep your patio and paving areas maintained as well as looking amazing all year round.
Purchase Concrete Slabs For Your Garden Today
Concrete slabs are a very important cornerstone landscaping product that can be implemented a long side almost all landscaping products. They are a very sensible investment due to their longevity and this results in you being able to create your dream garden at a very affordable price. Concrete is an important landscaping material that you should definitely take full advantage of within your garden. If you are considering implementing patio or paving into your garden then it is very much recommended that you consider concrete as your material of choice. If you are interested in finding out more about concrete slabs as a landscaping product or if you yourself are looking for a concrete slabs suppler in Bristol then be sure to contact King Acre Landscaping Centre today or give us a ring on: 0117 967 9056.
---