Aggregates Supplier Bristol
Aggregate Suppliers in Bristol with King Acre Landscaping Centre
Aggregates are a vital tool to use in the art of landscaping. Offering a plethora of advantages and features to your garden, you can use a wide range of aggregates to ensure that you can achieve your desired landscaping aesthetic. This article will present to you some of our wide range of aggregate products and will offer suggestions as to where they can be used and which designs that they are best featured within. The possibilities are endless with our aggregate range and we wish to share this with you! If you are interested in finding out more about aggregates in landscaping designs or if you are searching for aggregate suppliers in Bristol then do not hesitate to visit King Acre Landscaping Centre today or call: 0117967 9056.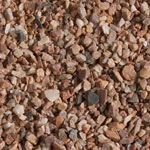 Discover Our Range of Landscaping Aggregates
Here at King Acre Landscaping centre, we are a hard landscaping franchise that stocks a variety of Bowland Stone products. These products are of the highest quality and this is essential within landscaping. This means that our aggregates are of the highest quality and will bring depth and professionalism to your landscaping designs. The implementation of aggregates into your designs can also serve to bring a range of colours to your landscaping aesthetic. Our chard flint is a perfect example of this. Not only does it bring a natural appeal to your garden design; it also serves to fill spaces within your design and can even cover larger expanses of your garden area. The customisation of aggregates is also apparent due to our variety of other chippings and gravel which are differing dimensions and colours. Our cotswold chippings demonstrate this clearly in comparison to our chard flint as these chippings are cream and beige in colour and of a smaller larger and more varied diameter. But what can these aggregate products be used within? Which designs are best suited for our individual aggregate products?
Uses of Our Aggregates in Landscaping
The uses of these aggregate products are extensive, which is potentially their greatest advantage. They can be used across a variety of landscaping and gardening projects and this will ensure that you enjoy the full range of benefits from our aggregates. From a design perspective, it is sensible to consider aggregates to spice up designs whilst also filling in spaces that the design needs filling. This also adds variance of colour to many designs that may only be singular in colour. Implementing this will ensure that your landscaping design can be customisable as well as challenge the norms of aesthetics. This is especially effective within slopes and steps due to the fact that these steps will require a material underneath to keep them clear and clean. This also offers the practical advantages that aggregates bring to your landscaping features. The grip of aggregates is what makes them applicable across many other sectors, especially in railways as you may have noticed within the centre of the train tracks. This gripping nature of aggregate stones ensures that your steps are safer for example. Reduced slippage in the wet is important as certain surfaces such as grass become very slippery when wet.
Purchase Aggregates from Our Aggregate Suppliers in Bristol
Aggregates will definitely enhance and alter the aesthetic of your landscaping features. They offer a wide range of benefits and colours which will do wonders within your garden. This means that you will be able to enjoy your aggregate products at very competitive prices. If you are interested in finding out more about what aggregates can do within your landscaping design or if you are looking for high quality aggregate suppliers in Bristol then do not hesitate to contact King Acre Landscaping Centre today or call: 0117 967 9056.
---