Author Archives:

Amanda Elston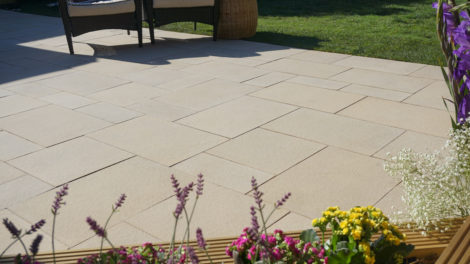 This year we are introducing some exciting new products to our concrete range. Take a look below to see what's new this year! Lakeland Star – Portland Grey & Welsh Slate A new colour of the existing Lakeland Star. The new colours are Portland Grey and Welsh Slate. This darker patio will make a striking feature in any outdoor space. Prestbury Stone Paving Kit 5.76 (Limestone) This is a new addition to our Prestbury range. Available in a choice of 2 colours, Portland Grey & Limestone. Both colours are guaranteed to create a bright, vibrant outdoor space. Cathedral Paving Kits 5.76m2 & Cathedral Circle 3.48m2 Introducing a new size to the existing Cathedral range. Our new 5.76m2 kits are perfect for any garden. Not only do we have a new size in the Cathedral Paving range, we have a new size available in our Cathedral Circle. Our 3.48m2 Cathedral Circle is available in the existing 3 colours, Weathered York, Weathered Moss & Barley. Porcelain Paving Kits Porcelain is now available to buy in made up kits. 18.36m2 and 21.6m2. Scalloped Edging Welsh Slate We have discontinued our Scalloped edging in the colour buff and replaced it with the colour Welsh Slate. Our new Welsh Slate colour will modernise any garden. Celestial Moon Welsh Slate We have discontinued our celestial moon in the colour limestone, but we are replacing it with the sleek Welsh Slate colour instead. Perimeter Edging Welsh Slate & Barley Out with the old (red) and in with the new! We have exciting new colours in the perimeter edging! Barley and Welsh Slate. If you have any enquiries about our new products, please get in touch!
---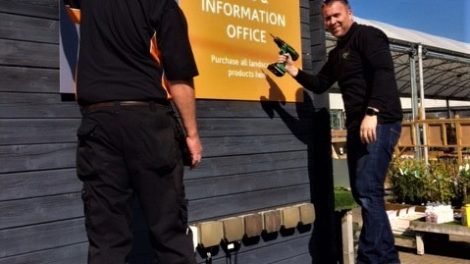 Come and see us at Bicester Avenue Garden Centre for all your landscaping needs! We have opened a new King Acre Landscaping Centre at Bicester Avenue Garden Centre. Come and say hello! We have lots of products on display for you to look at and our friendly staff will be more than happy to you help you with any enquiries you have. You will find us within Bicester Avenue Garden Centre, Oxford Road, Bicester, OX25 2NY. We are looking to expand our trade section over the next few weeks so make sure you watch this space for the latest updates! In the meantime, if you have any questions please contact us on: 01869 229923 bicester@kingacre.co.uk
---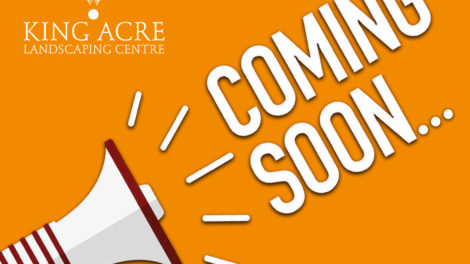 New Store will be opening in...BICESTER! We are proud to announce there will be a new King Acre store opening in Bicester on April 1st 2019. Watch this space for more details or check our social media page for the latest updates! If you have any enquiries please contact us. Swansea: 01792 885959 swansea@kingacre.co.uk Codicote: 01438 821887 codicote@kingacre.co.uk Bristol: 01179 679056 phipps@kingacre.co.uk
---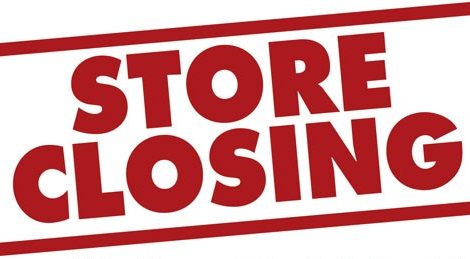 King Acre Spalding is CLOSING DOWN! Unfortunately our King Acre Landscaping Centre in Spalding at Springfields Outlet Village, will be closing down. You will no longer be able to visit the site from March 1st 2019. If you have any enquiries please contact one of our other branches who will be able to help you. Swansea: 01792 885959 swansea@kingacre.co.uk Codicote: 01438 821887 codicote@kingacre.co.uk Bristol: 01179 667069 phipps@kingacre.co.uk
---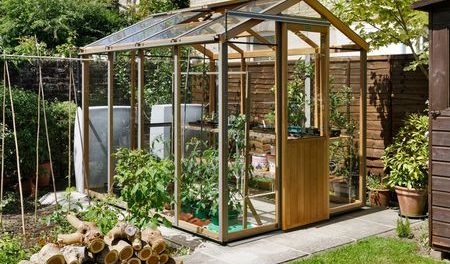 It may not seem like Spring is just around the corner with all this bad weather we are having. However, it is and it's approaching fast! Gardeners all over the country are beginning to pick up their tools and get stuck into preparing their gardens ready for Spring. If you are making this the year to really improve your garden then a greenhouse is the perfect investment for you. Once installed greenhouses are the simple and easiest way to grow healthy, strong plants and vegetation. At King Acre Swansea in Pontarddulais we are stockists of the very popular Alton greenhouses. Who are Alton greenhouses? Alton greenhouses have been famous amongst gardeners since 1921. They are well known for their amazing quality Canadian red Cedar which gives Alton greenhouses a long life and stable frame. The Alton design team have been using their experience and knowledge to create the best possible Cedar greenhouses for the 21st century. We are very proud to be a supplier of such a fantastic product. Our Top Pick... The Alton Evolution The Alton Evolution has a distinct smell of Western red Cedar the minute you walk inside the greenhouse. It is a pleasant aroma which has the added benefit of pests dislike the smell. This is one of the main reasons Cedar is famous for greenhouse making. All Alton Evolution models are packed with practical features. These features improve the life span of the greenhouse. Some of the features include, roof panes that overlap the timber slightly and the metal base keeps the timber off the damp ground. This is eliminating two of the old trouble spots where water would eventually rot the Cedar. Also included are automatic roof vents that release warm air out of the top of the greenhouse whilst the cooler, fresh air is sucked through the louvre side vents to produce perfect ventilation. Currently we have the Alton 6' x 6' Evolution complete package on display in our show yard within Pontarddulais Garden Centre. This will give you a feel of the quality and style of Alton's Greenhouses. Features Western red CedarExtremely strong frameToughened glassSliding doorFree 10 Year Guarantee1 x roof vent (automatic opening)1 x Louvre ventDown-pipes both sidesLow level thresholdScrew in cedar bar capping systemInstallation available for a fee We have a catalogue on site for you to have a look through and we will be able to answer any queries you may have regarding the Alton greenhouses. If you are not living in the Swansea, South Glamorgan area, don't worry you can still order your Alton greenhouses from us. Just give us a call and our staff will be more than happy to answer any enquiries you have. Contact Details Email: swansea@kingacre.co.uk Telephone: 01792 885959
---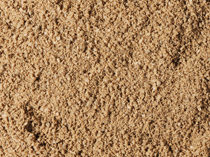 Brrr... It's getting cold outside! We can help prepare you for the freezing weather conditions. What is Rock Salt? Rock Salt also known as Road Salt is a mineral called Halite which is formed from sodium chloride. Rock Salt is the industrial name which is more relatable to the general public. Rock Salt is usually colourless or white. However, the colours can change depending on the amount and type of impurities contained within it changing it to a brownish colour. The primary difference between Rock Salt and ordinary table salt is the size and colour. Rock Salt forms in very large, chunky crystals, unlike small crystals seen in table salt. Similar to table salt, Rock Salt also has an assortment of minerals which can have an impact on how it behaves chemically. The large crystal size of Rock Salt means it is not usually used in cooking as it takes too long to dissolve. Why do we use it? When cold weather arrives, stores stock up on big bags of Rock Salt and you may see lorries spray it on the roads or it being shovelled on the pavements. This is to melt the ice for vehicles and pedestrians to be safe when out and about in the wintry conditions. How does it work? The salt breaks down into the liquid part of ice, the added particles make it more difficult for the water to freeze into ice, lowering the freezing point of the water. For Rock Salt to work, there needs to be a tiny bit of liquid water. Rock Salt is not effective in extremely cold weather when water would freeze too easily. Helpful Tips Do not use Rock salt on garden patios, walling or any delicate, showpieces in your garden. The salt will stain the concrete. Rock salt should only be used on roads and pathways for safety reasons. Speak to our friendly staff who will be more than happy to help you with any sales and enquiries you may have.
---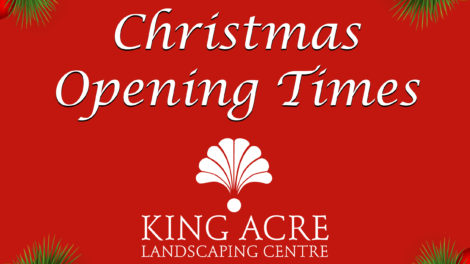 Some of our sites shutdown over the Christmas period so make sure you check when we are closed! We would like to thank you all for your support throughout 2018 and we can't wait to work with you all again in 2019! We are shut over the Christmas period so please see below for our opening times: King Acre Codicote Closed from 5pm Saturday 22nd December and reopen at 8am on Wednesday 2nd January 2019. King Acre Swansea Closed from 4.30pm Sunday 23rd December and reopen at 9am Wednesday 2nd January 2019 Phipps Stone Centre Closed from 2pm Friday 21st December and reopen at 7.30am Wednesday 2nd January 2019 King Acre Spalding Saturday 22nd December-Closed Sunday 23rd December-Closed Christmas Eve-Closed Christmas Day-Closed Boxing Day-Closed Thursday 27th December-OPEN 9am-6pm Friday 28th December-OPEN 9am-6pm Saturday 29th December-Closed Sunday 30th December-Closed Monday 31st December-Closed Tuesday 1st January-Closed Wednesday 2nd January-OPEN as usual from 9am We would like to wish you all a Merry Christmas & Happy New Year!
---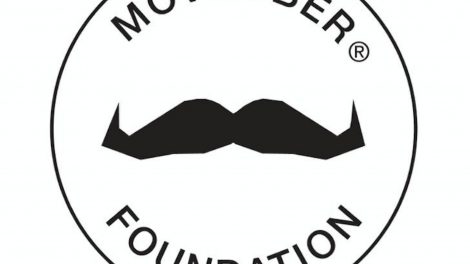 We would like to thank everyone who supported our employees across all our businesses by helping us raise money for the Movember Foundation.  Where Does The Money Go? We are very proud to announce all the money everyone donated has come to a grand total of £1250! This money can help fund new research, clinics, organise events and prevent men from dying too young. If you would like to see where your money goes in more detail if you have donated then please Click Here  Not only did we have fun on the way, we helped raise awareness for Mens Health issues. Across the world, men die too young. On average men can die up to six years before women for reasons which are largely preventable. We can all take action to live healthier, happier and longer lives. Take a look at our best some of the moustaches our male employees grew. 
---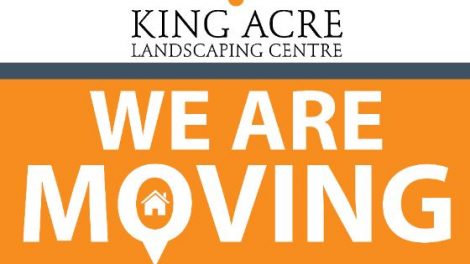 We are Moving! King Acre Codicote is moving from it's current Wyevale site into Vanstone Park Garden Centre. Directions from Wyevale old address… Just over 1 mile away… (Sat Nav: SG4 8TH) As you drive out of the current Wyevale site turn right onto the B656 (London Road) heading towards Hitchin. Travel down the road for approximately 1 mile and you will find our new site is Vanstone Park Graden Centre on the left. New Address: King Acre Landscaping Centre Codicote, Within Vanstone Park Garden Centre, Hitchin Road, Codicote, Hitchin, SG4 8TH
---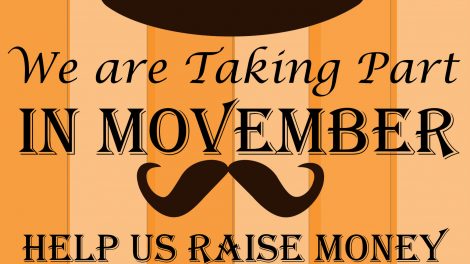 We need your support! Our male employees are taking part in Movember. Growing their facial hair to raise awareness for men's health issues. We will be raising money for Movember Europe who in particular support prostate and testicular cancer as well as men's mental health and suicide prevention. You can find more information on Movember here www.uk.movember.com We are looking for donations to help prevent men from dying too young! If you would like to donate to this fantastic charity you can do so by clicking this link below. https://moteam.co/bowland-stone or alternatively we have charity buckets provided in each of our stores if you are planning a visit. Thank you all for your support! The King Acre Team
---